Discover more from Value Don't Lie
Quick Value Weekly
Over 1,000 subscribers
Quick Value 12.23.19
HCA Healthcare Inc ($HCA)
Market Performance
[Index | Last week ==> This week | % change]
S&P 500 | 3169 ==> 3221 | +1.6%
Dow Jones | 28135 ==> 28455 | +1.1%
Russell 2000 | 1638 ==> 1672 | +2.1%
Russell Microcap | 604 ==> 619 | +2.5%
10-Year | 1.83% ==> 1.92% | +9bps
Gold | 1481 ==> 1482 | unch
Oil | 60 ==> 60 | unch
VIX | 13 ==> 13 | unch
Market Stats
We're (consumers) still saving a ton of money... Personal balance sheets continue to get better with household debt at very low levels. Just think what we could do to this economy if we all levered up a bit to buy a few new gadgets and gizmos this Holiday :)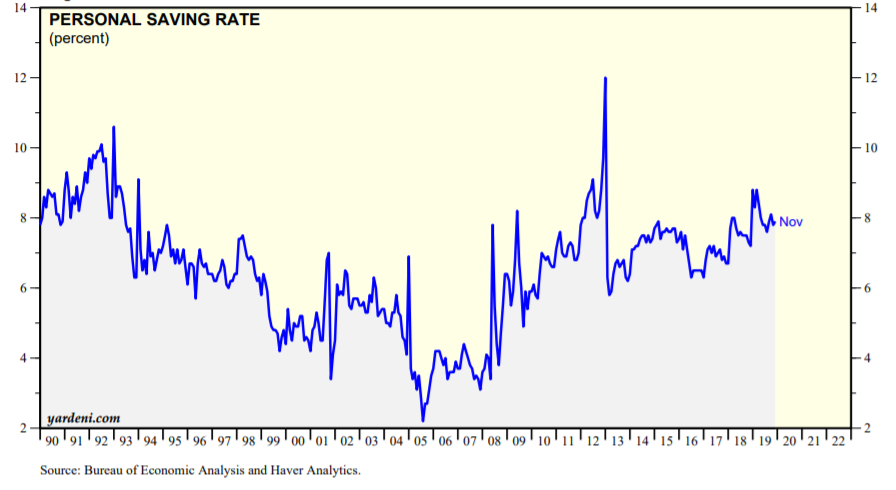 Quick Value
HCA Healthcare Inc ($HCA)

HCA is one of the largest operators of hospitals, surgery centers, and urgent care facilities in the US. Generally a pretty good business as there will always be a need for healthcare services, especially as our population ages.
At $150 this is a $50bn company that generates a tremendous amount of cash. Here is a slide outlining HCA's sources and uses of cash from their March 2011 IPO to today: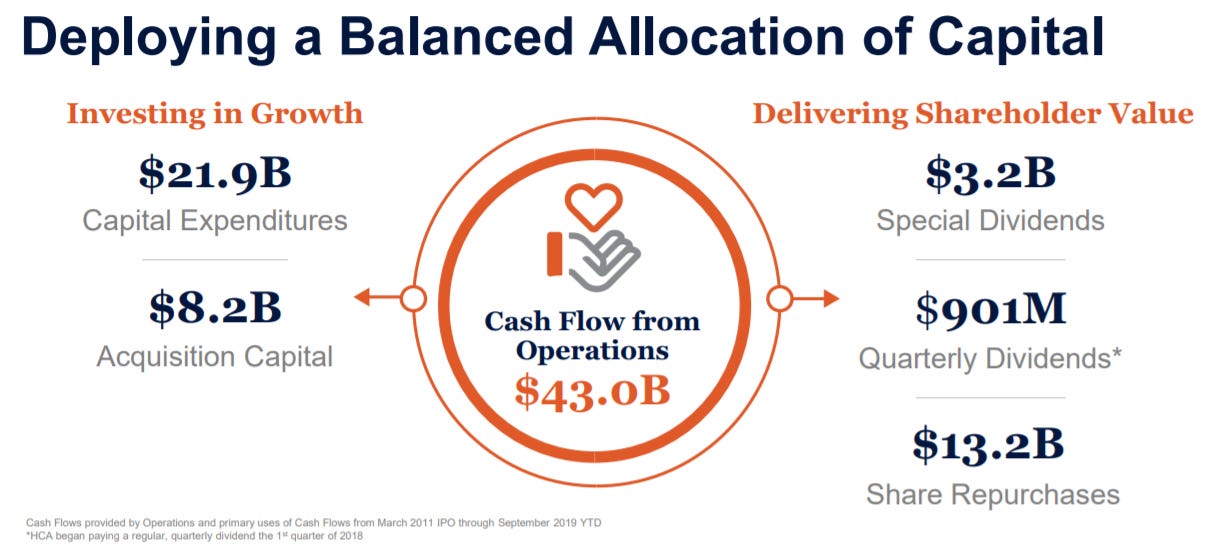 Hospitals are big buildings with lots of equipment and staff so the capex needs will always run a bit high. Though the shift to surgery and urgent care centers should help here.
Some positives at HCA:
Share count has dropped by 25% over the past 8 years

Debt to cash from operations has improved each year to a lowish 5x

Cheapish stock at 7x price to cash flow

Revenue and cash flow are growing and should continue to grow
Regulatory changes could always throw a wrench in things for a hospital system but again, these are important services that should be around for quite some time.