Discover more from Value Don't Lie
Quick Value Weekly
Over 1,000 subscribers
Quick Value 3.16.20
NVR Inc ($NVR)
Market Performance
[Index | % change WoW ]
S&P 500 | 2711 -8.8%
Dow Jones | 23186 -10%
Russell 2000 | 1210 -16%
Russell Microcap | 438 -19%
10-Year | 0.99% +22bps
Gold | 1526 -9%
Oil | 33 -21%
VIX | 58 +38%
Market Stats
There is plenty of coverage out there regarding the coronavirus situation and I won't rehash any of that here. I do want to remind folks that we're really seeing a trifecta of events right now:
Pandemic globally

Oil prices plummeting

Interest rates plummeting
The first of these items led to widespread cancellations, restrictions, shutdowns, postponements, etc. The net effect here is likely some amount of slowdown to the economy from lower spending (no travel, bars, restaurants, sporting events, etc.) AND potentially loss of jobs as hourly workers are sent home and businesses reduce workforce to align with lower demand.
The 2nd and 3rd items also have more subtle impacts on behavior. Lower prices (deflation) and lower interest rates generally lead to lower spending and higher savings. It takes more money (savings) to earn the same level of income (interest) than it did yesterday.
Given consumer spending is some 68% of GDP as of 4Q19, these have serious ramifications to economic activity.
Beyond that (and most concerning), attempts to thwart these declining rates / inflation by the Federal Reserve have been mostly fruitless… Sunday night's stimulus announcement of rate cuts and $700bn in QE… prepare for new records on the Fed balance sheet:

Here's how the Fed has been doing in achieving their targeted inflation rate since we came out of the GFC: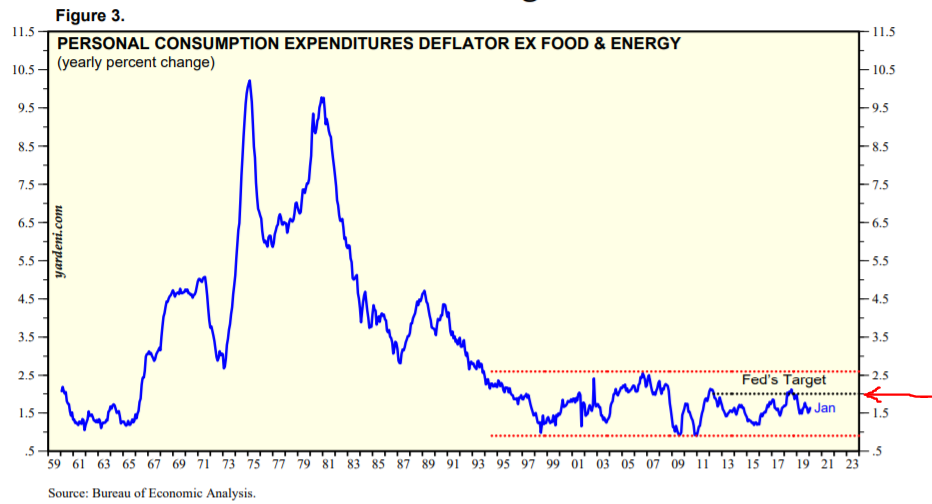 Other than a few brief spurts, all of that money injected into the system and we've still fallen short of inflation goals. The implication here is lack of growth in the economy. Sort of important if you want your standard of living to improve over time…
Quick Value
NVR Inc ($NVR)
This is a simple business and story. NVR is a homebuilder with a unique twist in that they don't carry most of their lots/land on their balance sheet (and thus tying up valuable capital). Instead they use option contracts to acquire ready-to-build land at market prices.
A simple cash flow statement tells the story fairly well: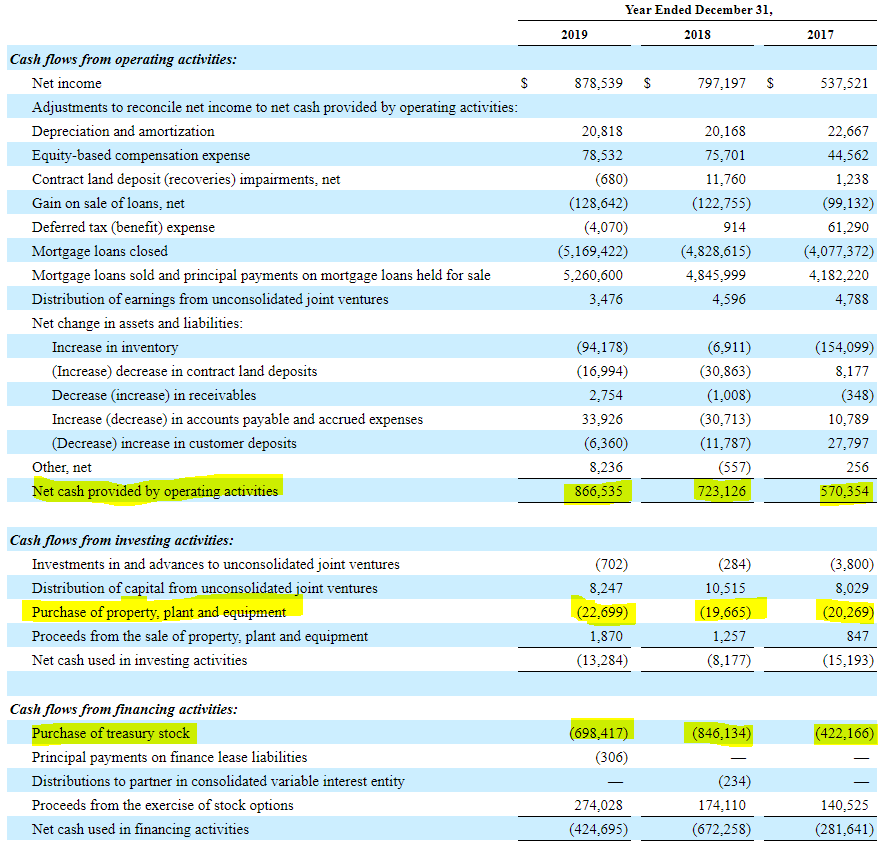 At $2900 per share, this is a $10.7bn market cap with no net debt. The stock is nearly 30% off its highs and now trades at 12.5x trailing cash flow.
Also, NVR has been habitual about buying back it's own stock as well. The past 3 years totaled $2bn or ~20% of the current market cap.
Management does a great job of sticking to their knitting and so far it has worked well…