Discover more from Value Don't Lie
Quick Value Weekly
Over 1,000 subscribers
Quick Value 3.2.20
3M Co ($MMM)
Market Performance
[Index | % change WoW ]
S&P 500 | 2954 -12%
Dow Jones | 25409 -12%
Russell 2000 | 1476 -12%
Russell Microcap | 562 -9%
10-Year | 1.16% -31bps
Gold | 1585 -3.7%
Oil | 45 -15%
VIX | 40 +135%
Market Stats
It was a tough week in the markets last week… Is it time to take action?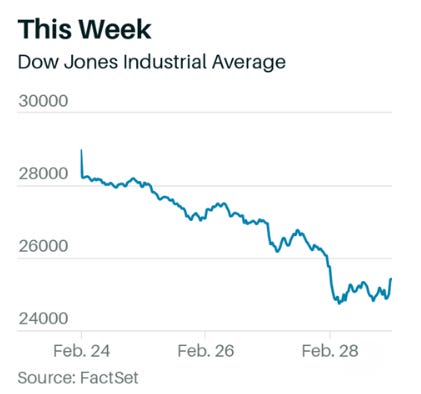 When markets are falling precipitously, it can be hard to determine when to load up or if things will just keep falling (as has been the case recently)…
The VIX Index (a measure of market volatility) can be an excellent indicator for buying opportunities… Very rarely does this measure touch 30+ and last week it hit the 40 mark. You can see in the chart below that since 1998, the VIX has registered >40 only ~7-8 times. This isn't a blanket endorsement to go long the market as conditions can always worsen (take a look at the 2009 timeframe)… But it certainly helps make the argument that stocks might be interesting at these levels.
We'll see what the next week brings! Happy Investing!
Quick Value
3M Co ($MMM)
A perceived "high quality" company such as 3M rarely goes on sale… This is a diverse business with products in several markets: safety, industrial, transportation, healthcare, consumer, etc.
Yes, 3M did see a nearly 16% in quarterly earnings during the 4th quarter and weakness across virtually all business lines…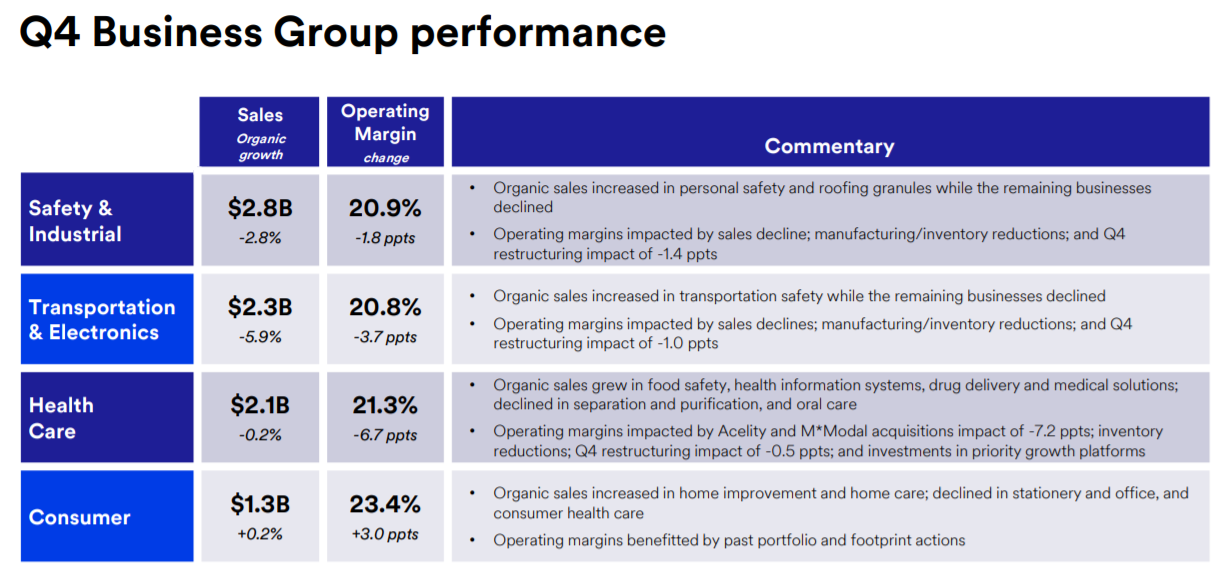 But this is still a healthy, cash-generating company trading at a reasonable valuation. At $150 per share, this is an $86bn company. In 2019, 3M generated $5.4bn in free cash flow and anticipates another $5.1-6bn in 2020. So the stock trades at just shy of 16x free cash flow. Not dirt cheap but reasonable for a large, quality business.
A glimpse at their cash flow statement highlights a few notable items:
Emphasis on dividends and buybacks — The $3.3bn spent on dividends in 2019 equates to a ~3.9% yield and the past 3 years saw $8.3bn in total share buybacks for ~10% of the current market cap.

Acquisitions still a priority — $7bn spent on acquisitions from 2017-2019 equates to 36% of the total cash flow generated during that period.

Debt — 3M has been a net borrower for each of the past 3 years adding a total of $5.8bn.