Discover more from Value Don't Lie
Quick Value Weekly
Over 1,000 subscribers
Quick Value 6.1.20 (BMWYY)
BMW Group ($BMWYY)
Market Performance
[Index | % change WoW ]
S&P 500 | 3044 +3%
Dow Jones | 25383 +3.8%
Russell 2000 | 1394 +2.8%
Russell Microcap | 517 +2.2%
10-Year | 0.66% unch
Gold | 1752 +1%
Oil | 35 +6%
VIX | 28 unch
Back-to-back weeks of +3% gains and much of those gains were much broader (small to large stocks)…
Market Stats
Last week's release of personal income and savings is worth sharing…
For starters, personal disposable income is up 13% from March to April (seasonally adjusted)… wages and salaries were down 8% but unemployment insurance and stimulus checks (the "other" category) more than made up for the shortfall by growing a combined ~500%!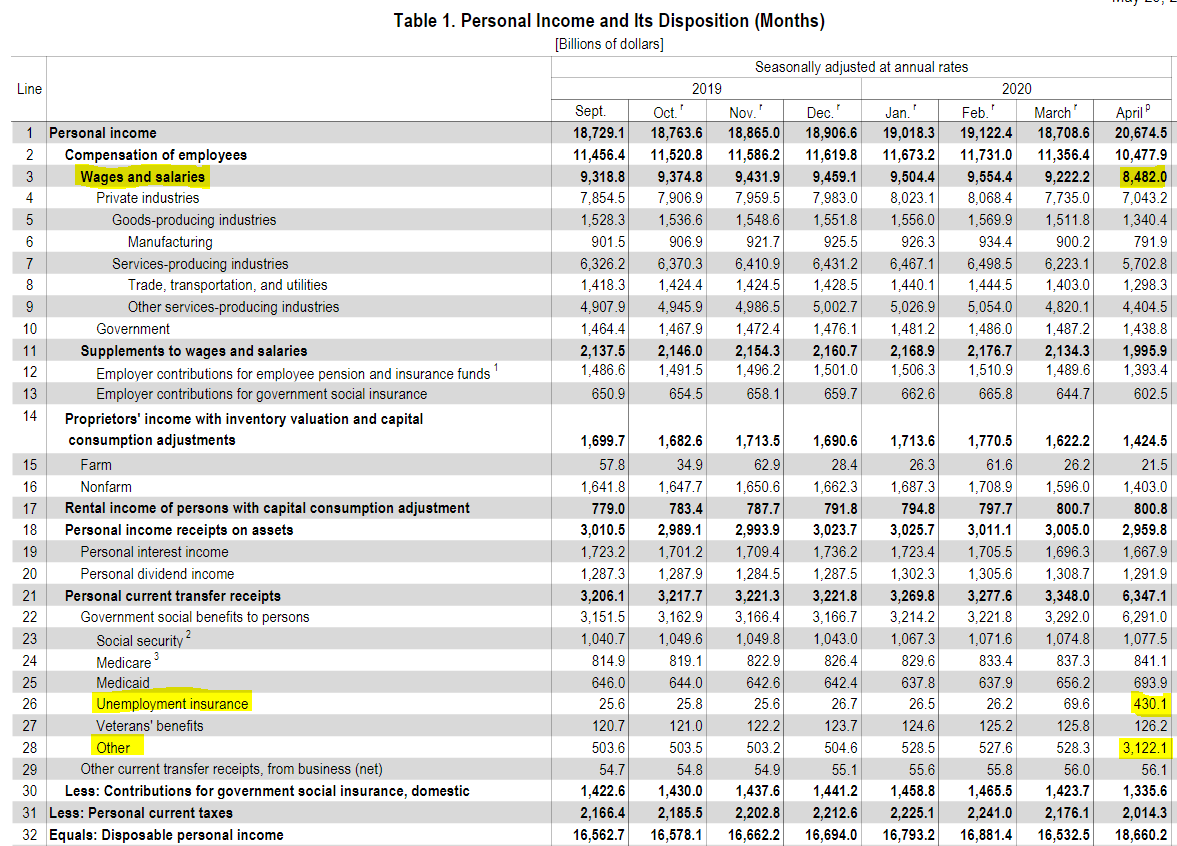 To me, this reads as a fairly healthy financial position for most consumers. Jobless claims didn't start surging in full until late March and continuing claims slowly grow throughout the month of April and into May which means unemployment income is likely to grow (significantly?) again in May…
The stimulus check "income" benefit will go away but wages and salaries could start to increase as the Paycheck Protection Program (PPP) started to take form late in April. Which means we probably saw less than 1/2 a month of PPP spending on wages in the above table.
Next is the spending side of the release…

…highlighting a significant increase in savings for the month at + ~200%
So far, most consumers have pocketed their stimulus checks! Very early reads on May activity in consumer areas show some heavy spending has been taking place.
Even with job losses across the country, unemployment income for the most severely impacted individuals may still put them in a better position than their pre-COVID-19 employment situation. And with extended benefits around duration of UI payments and looser requirements for actively seeking employment, the improved financial situation could be long lasting.
It appears these financial "gains" to consumers are far outweighing the "losses" of being unemployed…
Quick Value
BMW Group ($BMWYY)
BMW is the eponymous automaker of luxury cars, SUVs, and motorcycles… Like all other automakers, deliveries and profitability are down as of 1Q20 with the world shutting down… Barron's recently highlighted the declines. First quarter deliveries were down 20% or more for BMW and competitors.

For starters, this is a well known and well liked brand with far more cachet than the Detroit automakers.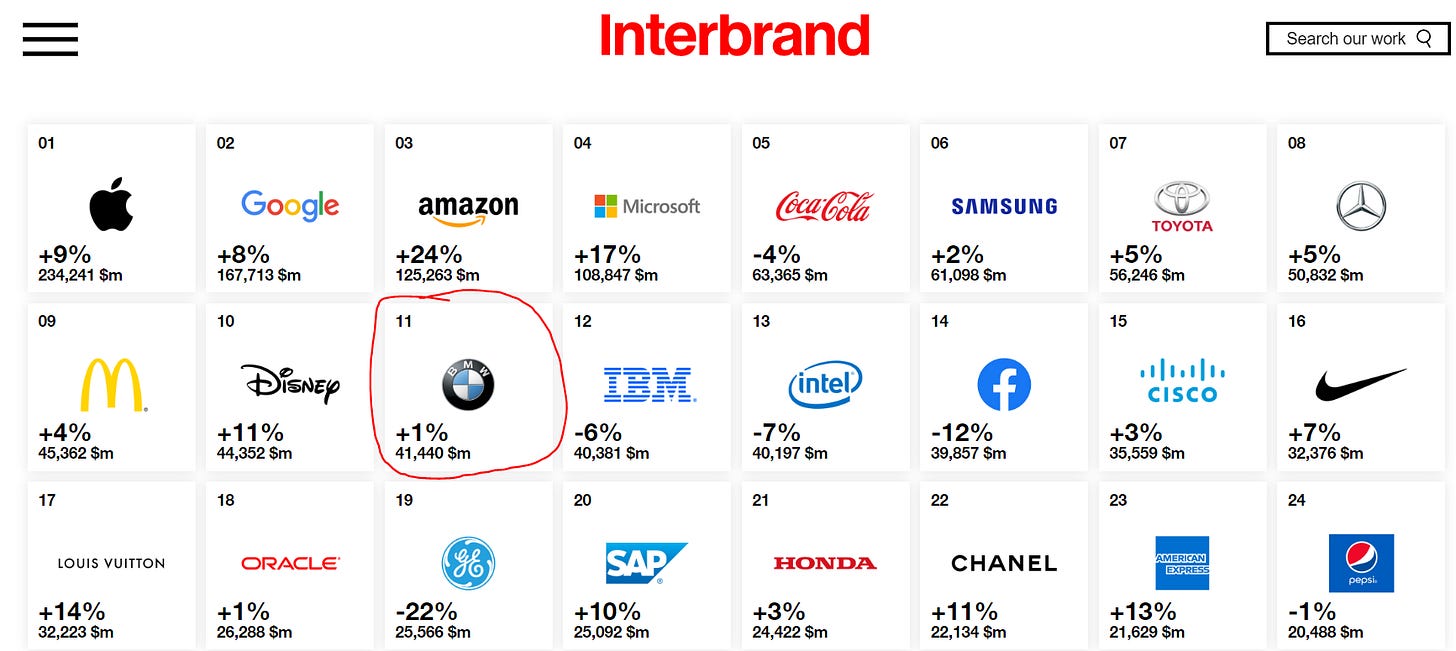 Next the company has one of the best balance sheets of all global automakers. Below are the levels of assets to equity for some of the major autos (a ratio of 1x = $1 of equity supporting every $1 in assets):
Ford 8x
GM 5x
Toyota 2.5x
Fiat/Chrysler 3.6x
BMW 3.7x
BMW has ~6bn Euros of net cash on its 35bn market cap… (Excluding the financing arm of the business).
Next the valuation looks pretty good even in the face of coronavirus. Profitable in 1Q20 and trading at nearly half of book value (which we've already identified the low levels of debt).

In Q1 alone, BMW earned almost 1.4bn Euros in EBIT (again, on a 35bn market cap). Not all carmakers remained profitable in Q1. But it appears BMW might be able to retain profitability during the cornoavirus impact. 2019 and 2018 had 7bn and 9.6bn Euros of EBIT.
Auto sales fell hard in March and even harder in April but are starting to rebound in May…


While the automotive market looks gloomy, BMW seems well positioned for the future with a good balance sheet, good profitability, and a stellar brand name… Worth a deeper look…