Discover more from Value Don't Lie
Quick Value Weekly
Over 1,000 subscribers
Quick Value 7.13.20 (PH)
Market Performance
[Index | % change WoW ]
S&P 500 | 3185 +2%
Dow Jones | 26075 +1%
Russell 2000 | 1423 unch
Russell Microcap | 536 -1%
10-Year | 0.65% -2bps
Gold | 1802 +1%
Oil | 41 +3%
VIX | 27 -4%
Market Stats
Business Services
ISM Services PMI for the month of June rebounded considerably from 46 to 57 — showing both a huge upswing from the previous month and a move into expansionary territory.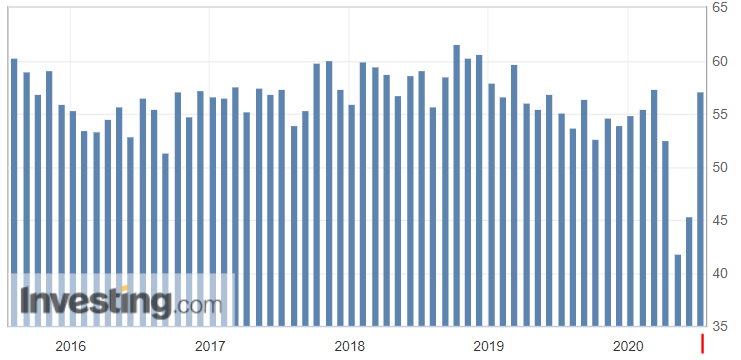 Business Closures and Bankruptcy
So far in 2020, small business bankruptcies and closures have been at a surprisingly low level compared to 2019 — this could partly/mostly be due to the stimulus efforts.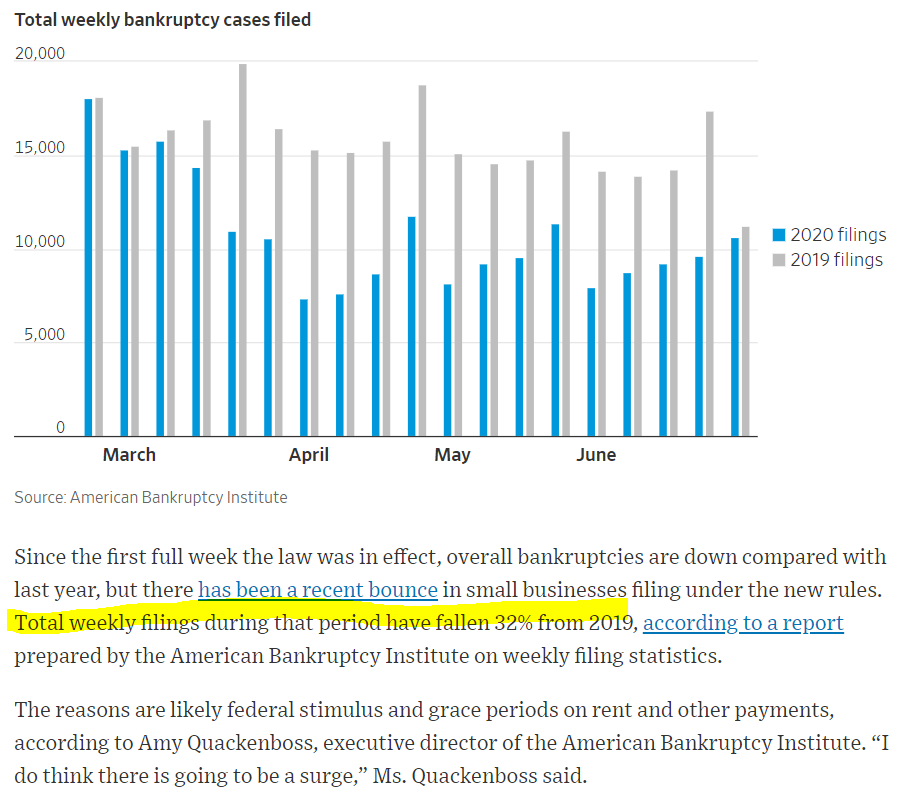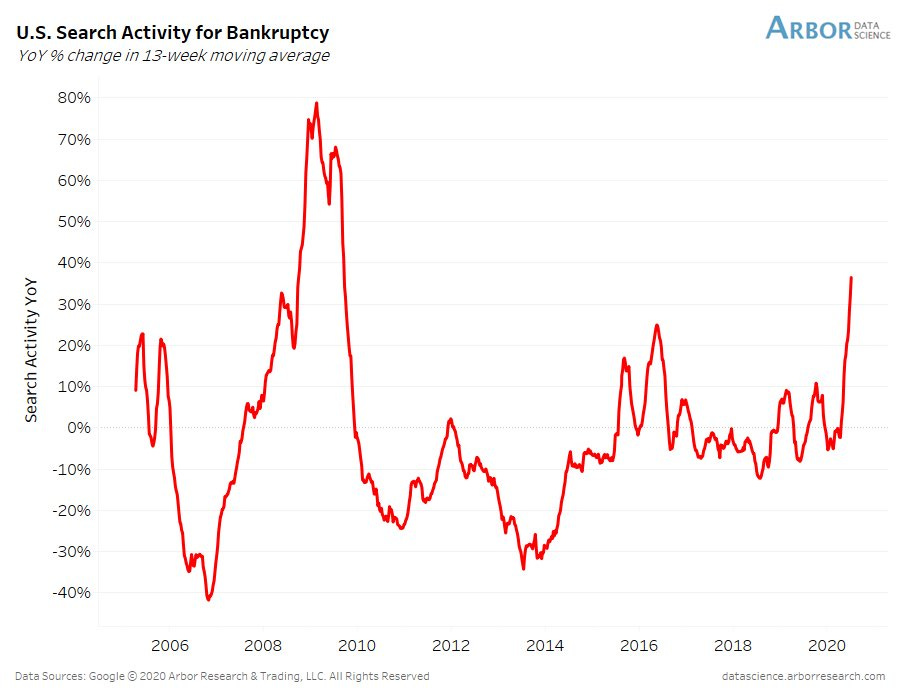 If anyone has good suggestions on where to find reliable data on permanent business closures or bankruptcies (aggregated), then I'd love to hear about it!
Quick Value
Parker Hannifin (PH)
Another (not-so-little) industrial business this week…
PH is a business with many products in various industrial and aerospace markets but its primary offerings are in "motion control and fluid systems." These are things like filters, valves, seals, hydraulics, pumps, etc. used in all sorts of industries and things that move. From the 2019 annual report:
We offer hundreds of thousands of individual products, and no single product contributed more than 1% to our total net sales for the year ended June 30, 2019.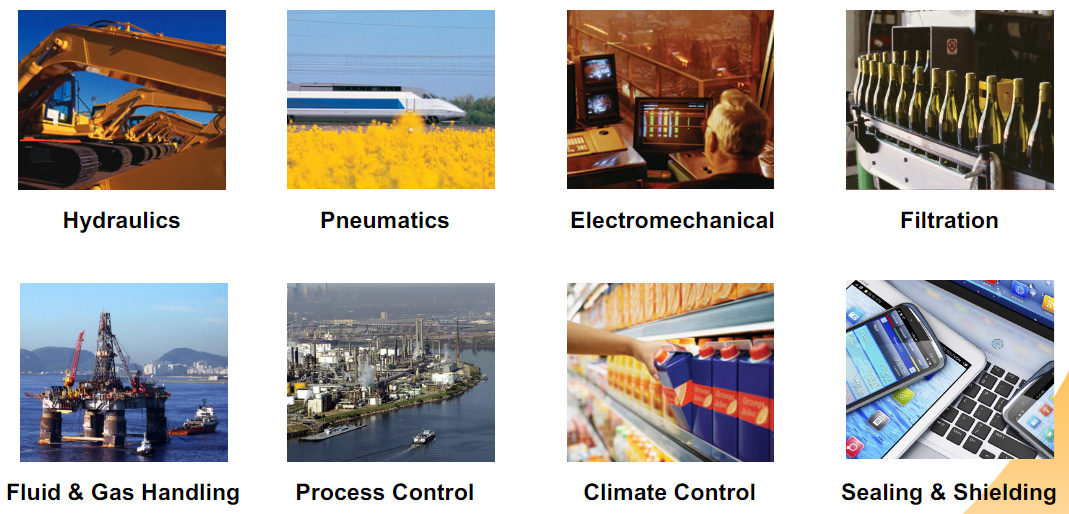 The company has been on a recent acquisition buying-spree taking leverage up a notch — first with a large purchase in 2017 and again this year with 2 large purchases.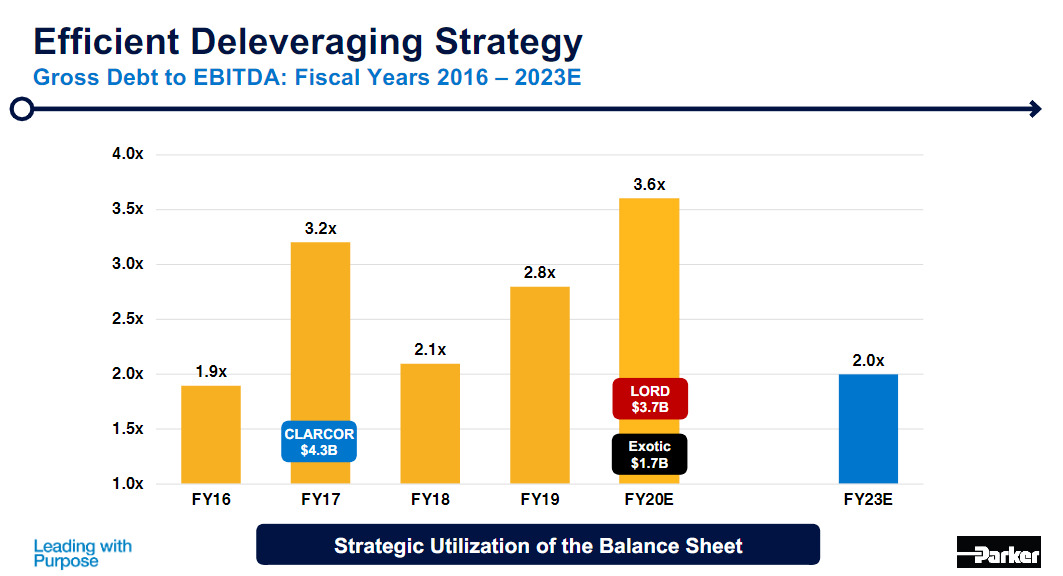 Historically, this business has generated great cash flow while expanding margins in recent years (and throughout previous business cycles)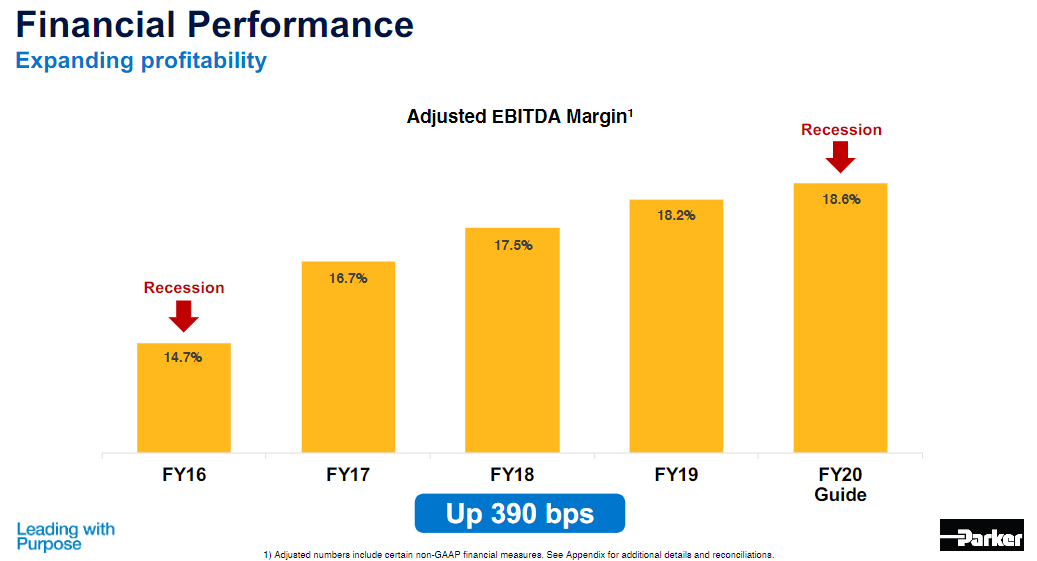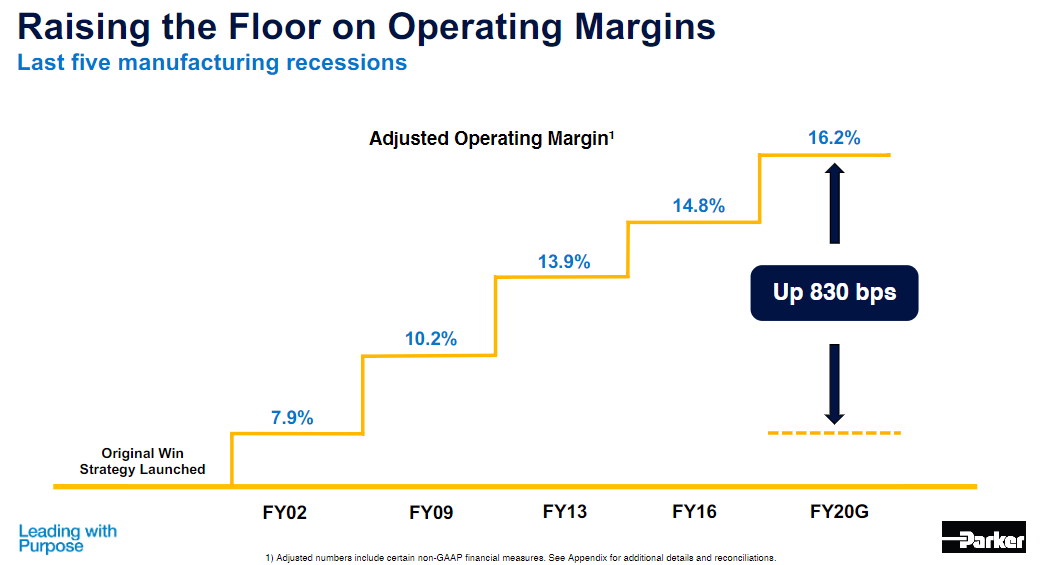 The long-term financial objectives would place this business among the top industrial performers with good EBITDA margins (>20%) and converting net income to free cash flow at a >100% rate.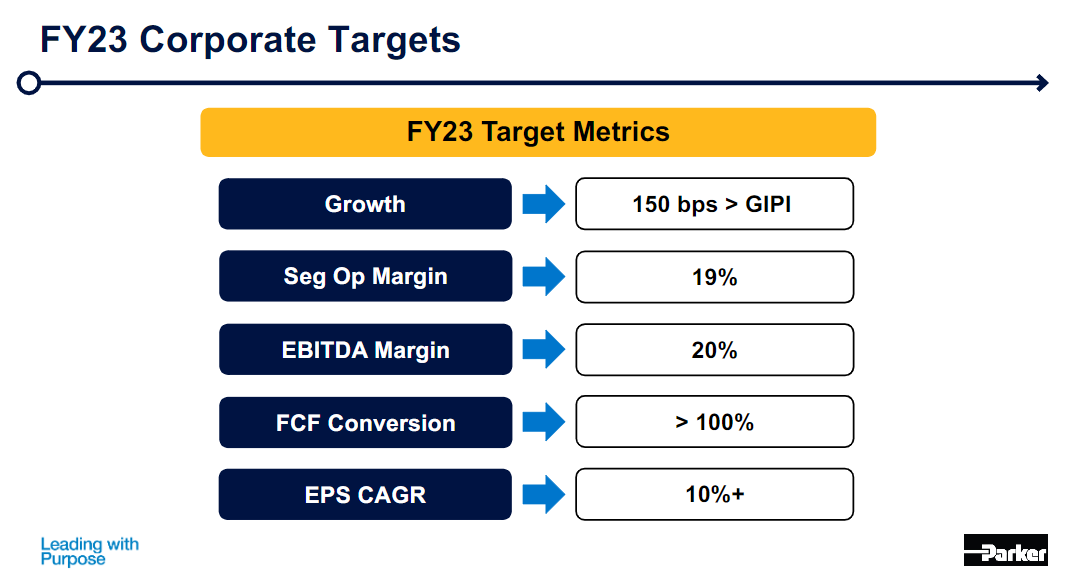 At $175 per share and 128.2m shares outstanding, this is a ~$22.5bn company with another $8bn or so in net debt. Call it a $31bn enterprise value.

EBITDA over the past 12 months was $2.7bn so about 11.5x EBITDA and EPS was ~$12 so roughly 15x earnings.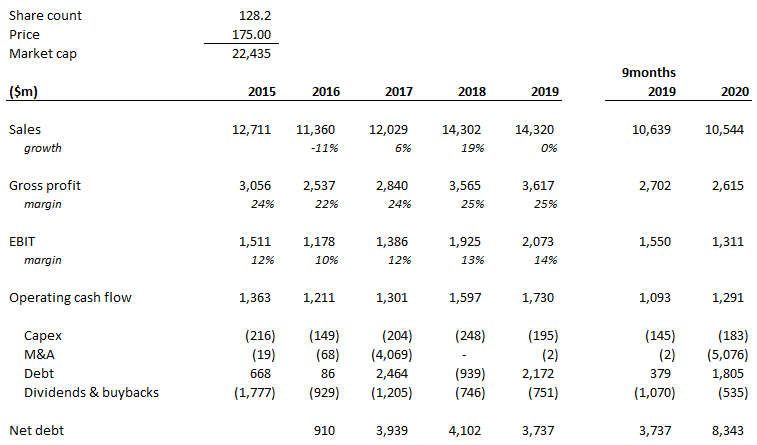 A few notes about the past few years:
This business doesn't require much equipment/capex — consistently below 2% of sales

Debt has been on the rise for years now — partly to M&A and partly to share repurchases/dividends

Cumulatively since 2015 — PH has done ~$9bn in M&A and $6bn in buybacks/dividends while generating $7.3bn in free cash flow

Margins have been steady-to-increasing

Share count has dropped by about 15% from 2015 — from 150m to 128m
This is a business that has executed well in recent years and looks to have successfully done large M&A in the past ($4bn 2017 deal).
Could be an interesting opportunity to review the recent acquisitions for another string of successful integrations from here…