Discover more from Value Don't Lie
Quick Value Weekly
Over 1,000 subscribers
Quick Value 8.24.20 (UHAL)
Amerco (UHAL)
Market Performance
[Index | % change WoW ]
S&P 500 | 3397 +1%
Dow Jones | 27930 unch
Russell 2000 | 1552 -2%
Russell Microcap | 591 -2%
10-Year | 0.64% -7bps
Gold | 1946 unch
Oil | 42 unch
VIX | 23 +5%
Market Stats
A few charts from the past week highlighting some of the trends taking shape during COVID…
E-commerce is taking huge market share from brick-and-mortar — will this be a new base or a temporary phenomena from lockdowns?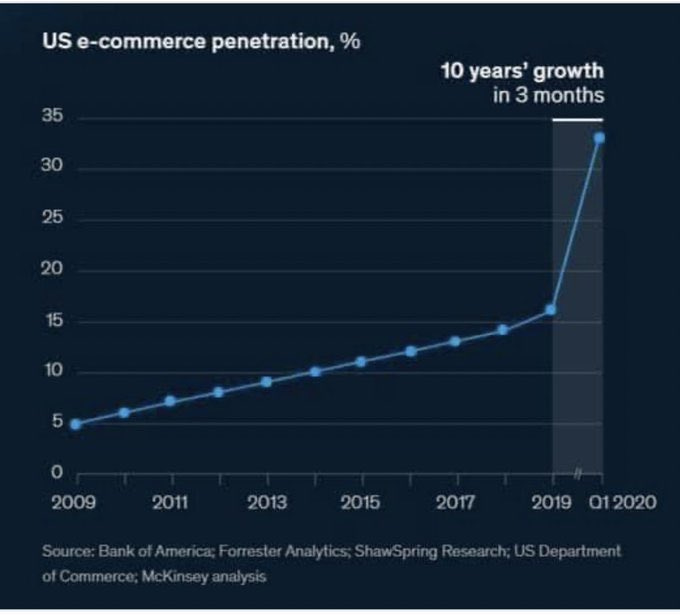 Hotel occupancy is still terrible… I traveled to North Carolina a few weeks ago and occupancy was still in the single digits at my hotel…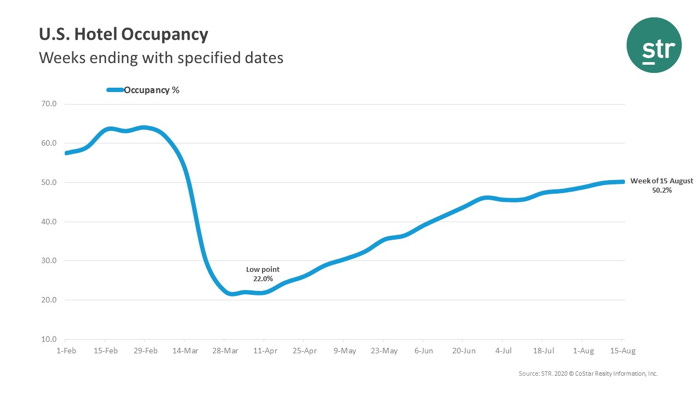 Coal had already been dying a slow death before COVID came along… then oil and gas prices got clobbered and electricity demand went away…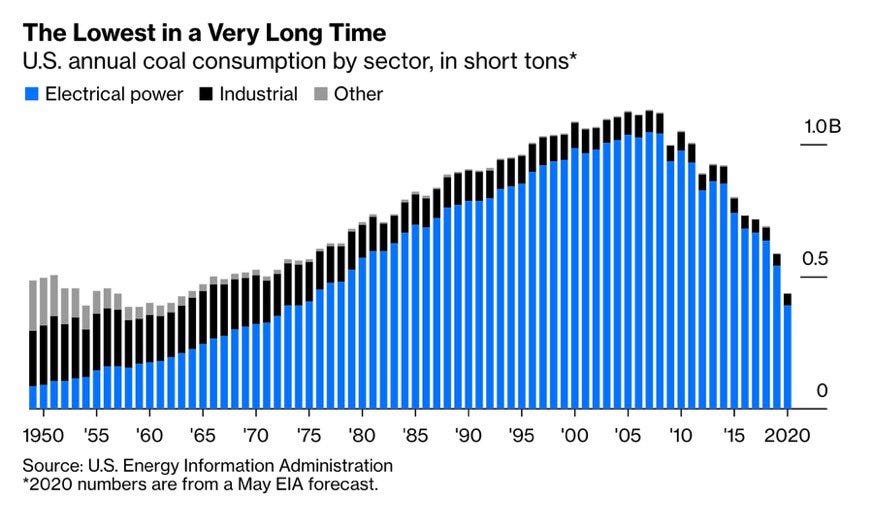 Lastly, here are a few stocks with large short interest lately… (Admittedly some of these look like interesting long ideas.)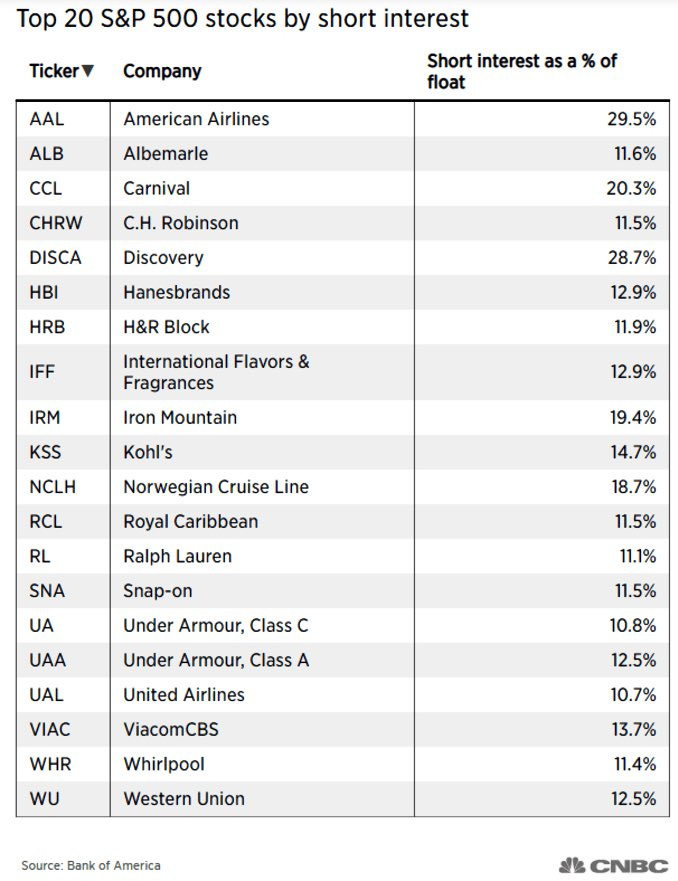 Quick Value
Amerco (UHAL)
For starters, this is a family business controlled by the Shoen family with ~43% of outstanding shares. Compensation to family members hasn't really been egregious, so that's nice.
Amerco is a moving and storage company operating under the well-known brand U-haul. They've got a base of 2065 company-owned stores and 20100 independent dealers helping rent trucks, trailers, and self storage units. Moving and storage make up 91%+ of revenue while insurance products make up the remainder.
Revenue has grown considerably over the past 5 years (~5% per year) but so have expenses. Pre-tax earnings in 2020 were $378m ($19 per share) compared to $768m ($39 per share) in 2016.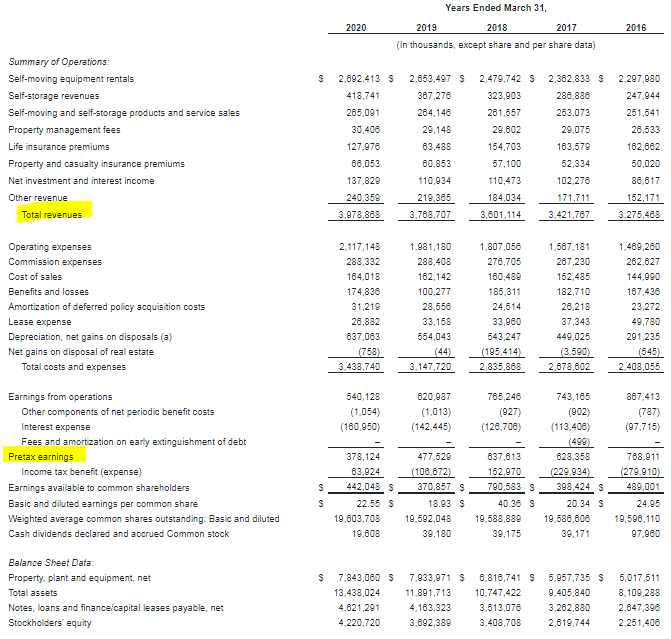 And so has gone the stock price… Virtually unchanged over 5 years…

Part of this is related to the increasing self-storage strategy over the past several years…

Amerco is adding tons of square footage through new real estate investments and upgrading locations each year… From 10m square feet in 2008 to 43m in 2020 — an increase of 14% per year. Because of this rapid expansion, occupancy rates are very low at 68% — down from 80% in 2016…

These things typically rent at $14-15 per square foot each year so this is a big chunk of revenue not yet being captured!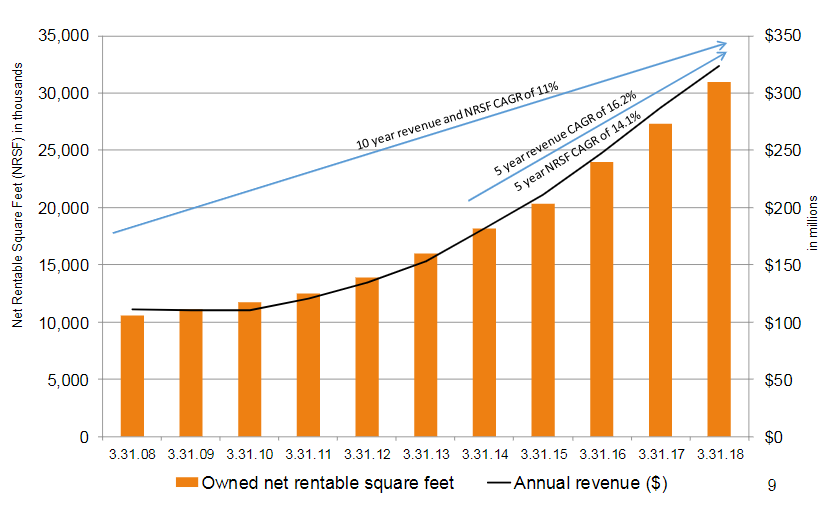 But this is still a cash generative business… And management has been redeploying cash at a fast pace. Operating cash flow has consistently averaged around $1bn each of the past 3 years… Cash invested in new equipment / real estate (net of sales) has averaged $1.2bn.

The U-Haul truck rental fleet has expanded too…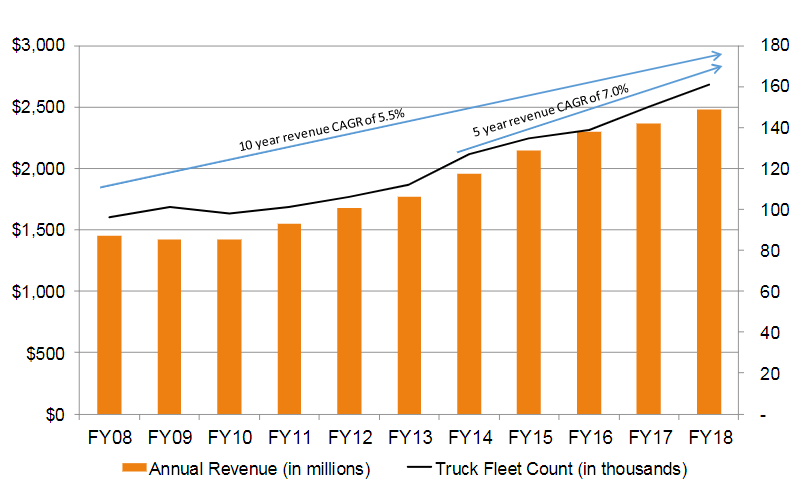 At $350 per share and 19.6m shares outstanding, this is a $6.9bn market cap. With $4.8bn in debt and $825m in cash as of June 30, 2020, its a ~$10bn enterprise value.
EBITDA is right around $1.2bn per year (9x EV/EBITDA). Operating cash flow is ~$1bn per year (6.9x P/CFO).
There are some favorable trends at play here — home ownership, self-storage economics, long-term thinking by management, etc. And the stock price has all but thrown in the towel on any meaningful expectations. Could it be a recipe for long-term earnings growth?
As for COVID concerns, June 30 quarter saw overall sales down 8.5% but self storage and storage/moving products were each up >10%.